[wpdm_file id=19]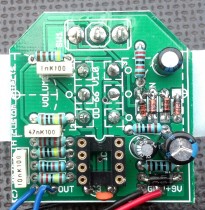 The OD 66 Overdrive is based on the old DOD 250(TM) Overdrive.
This version features an additional switch for the selection of different clipping diodes.
This build is easy for beginners and fits a 1590B enclosure easily.
[wpdm_file id=20]
The V1.1 version features the 9mm helper pot, better aligned Pads and an on-board switch.
The OD-66 Mini version fits a 1590A enclosure and still has the clipping switch!
[soundcloud id='96279163′]
---